I just got back last week from an amazing week in California!  Took me a bit to adjust back to Florida time
 And the kiddos wouldn't let me out of their sight after being gone that long!  But I will get a more detailed post up soon on my week with Shaklee friends and family!
Since, starting my own business, I have been able to earn an income from home, lots of free health products and other bonuses. I have made lifelong friendships, helped many to work towards their dreams and goals and helped them change their health and lifestyles. More than all those amazing benefits, I have grown as a person and learned the skills that it takes to succeed and I am blessed to share them with our amazing team. This team is highly motivated and serious to impact their lives and everyone they touch.
Shaklee & Project Dream Intl. has changed my life and I will be forever grateful!
Take advantage of this exciting promotion and invite new people to experience The Shaklee Effect™ when they use, share and build with Shaklee!
 Long Beach was AMAZING!
Exciting new products, incredible new tools and programs, and of course, rich training experiences – we got it all and then some at Shaklee Live! Now that we're back, I want to invite you to experience The
Shaklee Effect
with me!  When you 
use the products, share the products, 
and 
build a 
team with Shaklee…. you can earn some cool rewards while we're at it!
HERE'S HOW IT WORKS: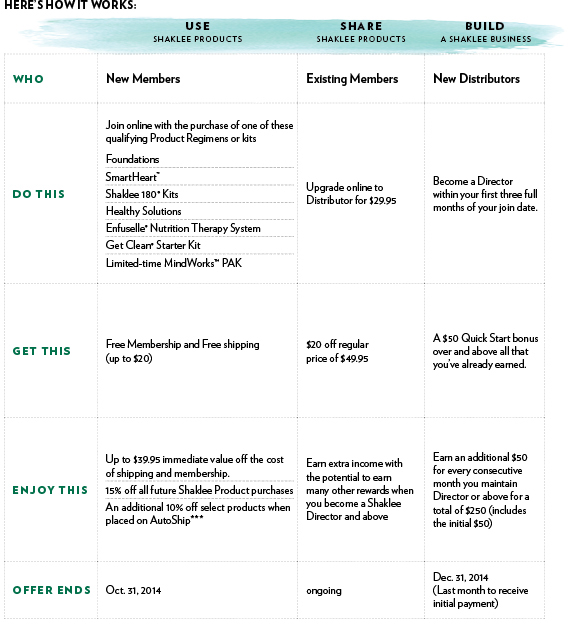 Our team is exploding, we are having fun, and changing the world!!
We aren't just a weight loss company, or just selling green cleaners.
At Shaklee, we help transform people's lives through small, simple steps that add up to big results—that's what we call The Shaklee Effect.
We do that by making better products that are worth sharing. That add up to improved health and wealth around the world.
And we believe that if each of us does our small part—taking small, simple steps to not only take care of ourselves—but to share what we love about Shaklee with others—then together, we can make a difference for people and the planet.
I am so blessed and honored to be part of this company!!
Since the conference, we already had 2 NEW partners join Shaklee on our Project Dream Team with our Gold Plus Ambassador Business Kit and we are excited to grow and help more people!

 You have TWO opportunities to hear more about our team and our passion for health and wellness!  Thursday August 28 at 1:00 pm or 8:30 pm (Central Time) you can tune in live just to listen or to ask any questions you may have!  Even if these times do not work for you, go ahead and register and the recording will be e-mailed to you after the event.
Register for the 1:00 with Bonnie HERE.
Register for the 8:30 with Jaima HERE.
As always, e-mail me with any questions!  Have a blessed day!  ~Kelly
kellyburtelson@yahoo.com  (new e-mail address)